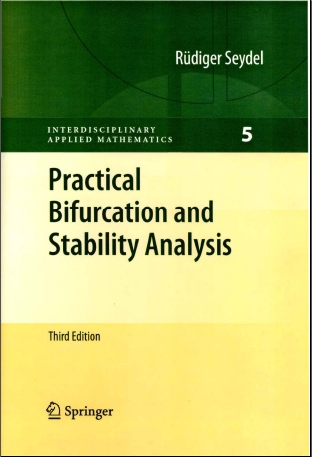 Third Edition 2010



483 pages, 219 illustrations, 670 references, 133 exercises.

Contents

Reviews

Colored figures

Supplements

World of Bifurcation

new in the third edition: a chapter on applications and extensions of standard ODE approaches, for example, to delay equations, to differential-algebraic equations, and to reaction-diffusion problems. Additional material is inserted, including the topics deterministic risk, pattern formation, and control of chaos, and many further references.